"White fillings can offer a very simple, and yet very dramatic way of improving your smile. Done properly they can last an exceptionally long time, with a minimum of damage to your tooth"
Patrick Holmes. Clinical Director
Patrick Holmes stopped using silver fillings over ten years ago. He prides himself on keeping up to date with the latest techniques and materials, and of integrating these aspects into his work. Perhaps as a result of this, his work has been used by dental companies to illustrate their materials for four different materials, and he has be called upon by these companies to help lecture to other dentists, both inat home and Internationally.
Front Teeth
At the front of your mouth we use white fillings to repair damage to your teeth caused by either decay or accidents.  We can also reshape your teeth to correct areas which you don't like.
White fillings have the advantage of being very kind to the teeth; if you have a hole caused by decay, we only remove the decay, and if you have broken a tooth, or want to change the shape, we often don't have to drill the teeth at all.
They can be kind to your pocket too;as we do not need to have the complexity of laboratory work, they can also work out much more cost effective.
Decay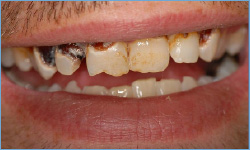 Decay by sugar and 'bugs'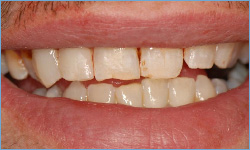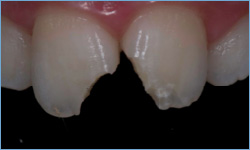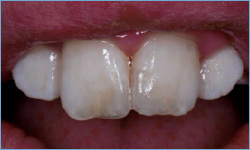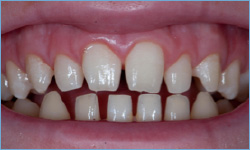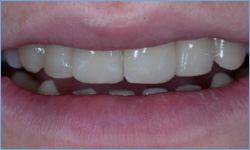 Back Teeth
If you need a filling replaced, it is done as a white filling. We do not tend to recommend removing existing silver fillings solely to improve their appearance.
The same dedication that we bring to the front teeth, we also bring to the back teeth. Done in this manner, we can get fillings lasting towards 20 years, even longer than silver ones.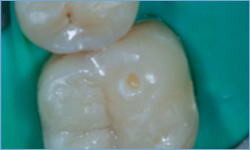 White fillings by Seven Fields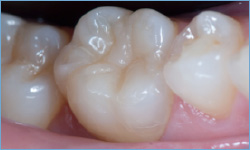 White Fillings by Seven Fields